---
Zahra Deutchland
Lucie came recommended through Reprofit where I was undergoing fertility treatments. She came to my hotel room before the transfer and because we had to check out of the hotel, she treated me in her lovely studio afterwards. She even offered to pick me up after the transfer to eliminate stress and offered us food. I have been working with acupuncturists for years and have never had someone who took as much time and care as she did in treating me. After the treatments I felt completely relaxed even throughout the long ride home. Lucie has stayed in contact with me and helped answer any questions that have come up since the transfer. I wish she lived closer so that she could treat me on a regular basis!
---
Tracey USA
Hi Lucie,
I am also pleased to let you know that I had a positive pregnancy result.
Thank your for carrying out acupuncture on me. I will never forget you.
Best wishes
Tracey
---
Orla M.  USA
Lucie I just wanted to update you, I am pregnant!! Very pregnant actually the HCG was 2258 then it more than doubled to 5862 so we wait to next week to see heartbeat they say it's also possible I am having twins…
---
Francesca Italy
Grazie mille cara Lucie!
Your name means luce/light and that is what you brought to me in this delicate day: a ray of calm, warm light.
Thank you so much again for making me feel safe and in cosy hands.
A presto!
---
Gillian S. UK
 Hi Lucie,
Just a very quick email to say many thanks for the acupuncture I received from you in May 2016.
We are very glad to say that we got pregnant and had a baby girl in February 2017.!
Many thanks for all of your help on the day of transfer. It was very much appreciated.
---
Anne-Lise France
Hi Lucie, just a word to tell you that I'm pregnant !!!🙂
Thank you so much for your time and your word during this special day for me
I will take time to write few words for your website and talk about you in my association.
Cheers
---
Sarah S. California
Hi Lucie,
just a quick note to let you know that my daughter, Allegra Anne, was born February 20. I can't wait to introduce her when we bring her on our next trip to the Czech Republic. Thank you again for your help in my journey to motherhood!
Hope you are doing great.
---
Danielle.M France
Hello Lucie,
after our visit to Reprofit last May and your treatments, Just wanted to let you know our little princess has arrived.
We are pleased to present
Eliana Maree Rose M.
Born 19/2/17 at 9.26pm
3.520kgs 50cms
---
Toni F. USA
I feel very fortunate to have stumbled across Lucie's information in assisting me with acupuncture before and after my embryo transfer at Reprofit.  She was referred to me on the Fertility Friends website and came highly recommended.  From initial contact she was ultra professional and always responded quickly.  She did my first treatment in my hotel room and actually picked me up from Reprofit and took me back to her place for my after treatment.  She was such a very sweet and caring person!  I felt very at ease which is a good thing on such a stressful day.  On top of giving me very caring treatment, she also assisted in getting me on a tram so I could get to the bus station and head to Prague.  Quick trip in and out of the Czech Republic!  Being from the USA and by myself it could have been a very stressful day, but Lucie made sure all was well for me.  Highly recommend her and her services.  She is a gem!
---
Jenna R., UK
We recently used Lucie for acupuncture before and after embryo transfer. The acupuncture left my surrogate feeling very relaxed before transfer and Lucie kindly gave me treatment too for feeling stressed. We found the treatment put us both in a lot better state of mind for the transfer and left us very relaxed. Lucie is very professional and we felt at ease with her straightaway. Highly recommended
Thanks
Jenna
---
Kerry B., UK
Hi Lucie,
Just to let you know, I had a positive pregnancy test!
It's early days but hopefully all will be ok now
Thank you for making me feel so relaxed before and after my embryo transfer
Kind regards
Kerry B
---
Nicky T., UK
Hi Lucie,
Hope you are well.
As promised I am writing to tell you the results of our pregnancy test after our 5 day embryo transfer on the 5th Oct. We are really pleased to tell you that today we had a very strong positive result. You can imagine how delighted everyone is!!
Thank you for your professional, compassionate and individualised treatment. It was a pleasure meeting you and I am certain your treatment would have contributed to our amazing outcome.
Kind Regards
Nicky 
---
Mary T., USA
Hi Lucie,
Just wanted to let you know I have tested positive today! Beta was 864.
Thank you for all of your help and support!
Mary T.
---
Bethany T., USA
Hi Lucie,
I just wanted to update you on my ivf status, we are officially pregnant!!!!!  
Thank you so much for your help in our journey, the acupuncture played a big role.
Bethany
---
Catherine M., Ireland
Hi Lucie,
I hope you are well.
I did two HCG blood tests and the results have been very good.
Test 1: Friday, 5th August – Beta score of 393
Test 2: Monday, 8th August – Beta score of 2254
We are delighted!
Thank you very much for all your help, I felt very relaxed on the day of the transfer after both of the acupuncture sessions.
I will let you know how everything progresses, hopefully all will continue well.
Many thanks,
Catherine
---
Ewa C., UK – second try
Dear Lucie
I have my blood test yesterday and it is positive!! My beta is 721 which would indicate I am 4 weeks pregnant !
We are so happy but still in shock and can't quite believe it! We are so hoping everything will be ok.
I have a question about the herbs tables! I know finished them and I wonder is I should keep taking them??
I can see I can but this product in uk as well – what would be your advise??
Thank you so much for your contribution to this miracle!!
Best wishes
Ewa C.
---
Sarah S., California, USA
Sorry I have not been in touch since I last saw you, I have been anxious that this news might stick. But, as of yesterday, I am 13 weeks pregnant with what so far seems to be a very healthy baby/pregnancy!
I wanted to thank you so much for your kindness and support during my visits to Brno. I have such positive memories and really loved everything about my experiences there. You were a big part of that and I can't thank you enough.
I will keep you posted with news as the pregnancy progresses and look forward to my next trip to Brno.
Thank you much for helping me have what looks like it will be a happy ending to my journey to parenthood. I look forward to seeing you next time I am in the Czech Republic (one of my favorite places to visit).
Hope you are well!
All my best,
Sarah
---
Michelle B., UK
Hi Lucie,
I got a positive bloodtest. Can't believe I'm pregnant.
You are amazing, Thank you for your help, treatment and warmth and calming influence.
Hope you are well?
With Love Michelle 🙂
---
Veronica P., USA
We did it !!!
Also, I've bee referring u to all the girls in the FB group…hopefully, they'll all contact u.
Have a blessed Monday..
Thank you, Lucie.
---
Pamela R., United Kingdom
To all who are going through IVF abroad!
I would highly recommend Lucie for your Acupuncture.  She is excellent at what she does and very easy to talk to.  Whilst I was in Brno under the Reprofit Clinic for my Embryo Adoption I received two treatments from Lucie.  One was before the transfer which was performed in the apartment.  The second was after the transfer which I chose to go to Lucie for this.  You will find Lucie to be very flexible and her communication is EXCELLENT.  She will take all the worries and stresses out of the whole experience.  I felt very much at ease in her company and it did help with the way I felt.  I do feel very positive about everything and when I had my transfer I was very relaxed without a single worry.  Please do consider using Lucie for your Acupuncture.  I really do believe it helps increase your chances.
6 weeks later:
I hope you are well. I just wanted to let you know I am 6 weeks pregnant!! On Wednesday I'll have my first scan the Wednesday after 22nd June.
I just wanted to say a MASSIVE thanks and if you would like to add this holy news to the testimonial I sent you a few weeks ago that would be nice
Many thanks
Pamela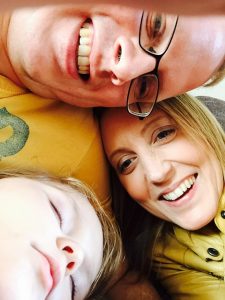 ---
Eileen F., USA
Lucie provided acupuncture for me both before and after my frozen embryo transfer in May 2016. She is a wonderful person, and is very calming and caring.  I would recommend her to anyone receiving fertility treatment.  She was very willing to be flexible when my transfer time changed at the last minute.  She also went out of her way to meet with me when I had my initial visit at Reprofit so that when I came for my transfer the following month, I had already met her and was comfortable with her.  She is very knowledgeable about acupuncture and Chinese Medicine.    I felt very cared for by her and I received excellent treatment from her.
Thank you so much!
Eileen
---
Veronika, Hungary
Dear Lucie!
We have a 7 millimeter sized embryo with a beating heart.
This is a miracle.
Thank you for everything.
Have a nice day!
Veronika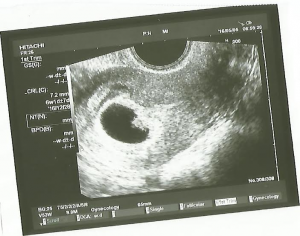 ---
Ewa C., UK
I have been going to acupuncture for 8 months in the UK in preparation for IVF, my treatment was in Czech Republic and I needed to find someone in that country. Lucie has been recommended by my clinic and at first I was a little bit apprehensive as I never met Lucie but from my initial contact via email she was very professional and helpful. When I finally arrived in Czech I met Lucie in my hotel room where the acupuncture session took place which was extremely convenient. The session with Lucie was very calming. Her passionate personality and professional approach really helped me go through this IVF journey
Ewa
---
Sue and Ger O., Ireland
Hi Lucie ,
I hope all is well with you. I have good news, the pregnancy test we did this morning, is positive ! I actually didn't believe it so I did two ! I might do another one tomorrow to triple check !
I will do the HCG blood test on Monday the 29th , when I am also going to have all my bloods checked.
Thank you for your help on embryo transfer day .
Yours very gratefully
Sue and Ger 
Ireland
---
Gillian a David S., USA
Hi Lucie,
Thanks so much for your comprehensive service! Thanks also for all of the information and tips.
I really enjoyed your service and feel very relaxed now!
Keep up the good work ! Enjoy your evening.
Many thanks,
Gillian a David
---
Céline B., France
Lucie is a very pleasant and soft person, professional, available and always on-time. She gives many advices and she can recommend an hotel closed to the clinic if you want, which is very comfortable. It's the place where she came to do sessions of acupuncture. During the sessions, she explains very well what she does. She's human and honest.
I recommand you Lucie for all those qualities.
Thank you very much
Céline 
---
Danielle M.
Dear Lucie
Just a little email to thank you and let you know my good news – I am pregnant!
I really enjoyed your treatments before and after my embryo transfer in May.  The fact that you came to my hotel was great as I didn't have the stress of finding your location before the transfer, I found each session very relaxing giving me time to focus on my impending transfer and after transfer, the implantation.  You were very professional and informative, and I very much appreciate that you have gone above and beyond the service expectations for me.
I wished you weren't so far away, so I could continue treatment with you during my pregnancy.
I will definitely be recommending you to all the ladies on my Reprofit community board.
Thanks again
Danielle 
---
Marina, UK
I was booked for fertility treatment in Brno and had heard about acupuncture having a beneficial affect on IVF outcomes. This was my 3rd embryo transfer and I wanted to apply different elements to my protocol. I had never had acupuncture treatment for anything before so was feeling a little apprehensive about what would be involved and whether the procedure might be painful.
I needn't have worried! Lucie was in regular email contact with me prior to my arriving in Brno and she was able to accommodate me for the two sessions needed before and after my embryo transfer. Lucie arrived promptly at my hotel room the morning of my transfer as had been arranged and immediately set my mind at ease with her kind and gentle demeanour and professionalism.
After thoroughly washing her hands, she carefully explained what was involved and reassured me about the needles and their purpose. Lucie spoke softly to me, further relaxing me and explained all the steps we were taking and I was so impressed to learn of her 5 year degree studying Traditional Chinese Medicine (TCM) as well as a further 2 months studying at another university in China itself! The procedure was painless and extremely relaxing. Lucie requested I notify her (by text or email) upon my return to my hotel room after my clinic appointment where she would then be able to proceed with the second session of treatment. I was able to face traveling to my transfer procedure calm, composed, relaxed and much more confident than in previous cycles.
Lucie arrived for my second session and this time, I found it so relaxing that I almost fell asleep during the experience. A delicious sense of deepest unwinding and optimism overcame me. At the end of that part of treatment, Lucie went through the helpful dietary and self-care advice sheets and supplied Chinese Herbal supplement tablets which nourish the uterus, aiding good blood flow, both of which she supplies as part of the treatment package.
Ear pressure point activators (free of charge) were then applied which stay in place for several days. I found these absolutely amazingly-helpful. There is one particular point you can press to activate calmness when ever nervous, anxious or worried. It really helped me so much and five days later, I am still using and appreciating them being there! The effects of the acupuncture last way beyond the day of treatment itself. I has been rather sceptical, but I have no doubts now that it has helped me get in to the best frame of mind for IVF treatment.
I am in what is commonly referred to as the 'two week wait' so I don't know if my embryo transfer has been successful yet, but either way, I would not hesitate to book Lucie again in future. I do feel very different this time, both mentally as well as physically. She is so knowledgable and in my honest opinion, her acupuncture was worth every penny!
10 day later…
Lucie…! 🙂
I am 10 days post embryo transfer and I know I need to get blood tests and then a scan done in a few weeks but for now…I wanted you to know that I did a home pregnancy test early and I got a very strong positive result! It is the first strong positive I have had in over 10 years!!!
Your acupuncture worked! Thank you so very much!
I have been asked by ladies every day for your contact details as I have been recommending them to you!
Thank you so very, very, very much, Lucie!
Warmest wishes and much love from
Marina xxxxx
---
Emily M., UK
I had acupuncture by Lucie for my frozen embryo transfer after a failed IVF fresh cycle and she was a fantastic help from the first time I contacted her. She always replied to my emails promptly and made me feel at ease regarding the acupuncture. Lucie made things much easier for me when I was in Brno by coming to my hotel. She came to the hotel for the first session of acupuncture an hour before I was due to go to the clinic, she then came back to complete the second stage of the acupuncture immediately when I got back from the clinic. I honestly believe that Lucies caring nature and relaxed persona helped me achieve my positive pregnancy test. I would recommend Lucie to anyone and if for any reason I had IVF again in Brno I would 100% use her again. Thank you Lucie xx